Hong Leong Investment Bank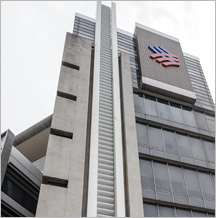 The Group provides investment banking and capital market services and solutions across the region through Hong Leong Investment Bank Berhad ("HLIB"). HLIB consists of two main divisions, namely the Investment Banking division and the Stockbroking division. The core activities of the Investment Banking Division include arranging and managing debt and equity fund raising, private debt securities ("PDS") issuances, syndicated loans, initial public offerings ("IPOs"), rights issues, restricted issues, special issues and private placements. Other corporate-related advisory works include corporate restructuring, merger and acquisitions, asset and investment valuation, takeovers and privatisations and capital market instruments. At the same time, the Bank also offers debt and equity underwriting, deposit taking, treasury-related solutions as well as trading and distribution.
The Stockbroking Division provides a range of broking services for a wide range of clients ranging from institutional to high net worth and retail investors. Supported by a dedicated client centric sales team that is committed to providing timely advice and good trade execution as well as a research team that is headed by a rated analyst and other professionals who are industry specialists, Hong Leong Investment Bank Berhad strives to deliver groundbreaking insights and fresh perspectives on investing ideas.
In addition, the Stockbroking division focuses in investing into building its electronic online trading platform to provide an enhanced customer experience with competitive trading pricing.