Serving our communities
Hong Leong Capital Berhad believes that serving our communities is not only integral to running a business successfully but is also part of our individual responsibilities as citizens of the world. HLCB continues to support communities in ways that enhance the company's relationship and reputation with employees, customers, business partners and other stakeholders.
Guided by our company value of Social Responsibility, HLCB is committed to meeting the highest standards of corporate citizenship and protect the environment. We are committed as a company and as individuals to comply with the laws, respect the cultures, and to have a positive impact on the lives of the people in the communities where we conduct our businesses.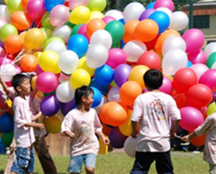 Contributing to the socio-economic development.
HLCB sees CSR beyond its core mission by contributing significantly to the socio-economic development of the nation. This is done by promoting education, providing aid to marginalised communities, supporting and developing local talent, preserving the environment and practicing sustainable supply-chain in its operations.
Our four main pillars.
Our CSR commitment falls under the four main pillars, namely Workplace, whereby HLCB strives to deliver innovative solutions and create an inspiring and conducive working environment; Environment, by identifying and minimising negative environmental impacts of our products and business activities; Marketplace, by committing to conduct good business ethics and integrity; as well as Community; by being a responsible company that always has people in its heart and fully embedded within the community it serves through the implementation of philanthropic activities done primarily through Hong Leong Foundation, the charitable arm of Hong Leong Group.